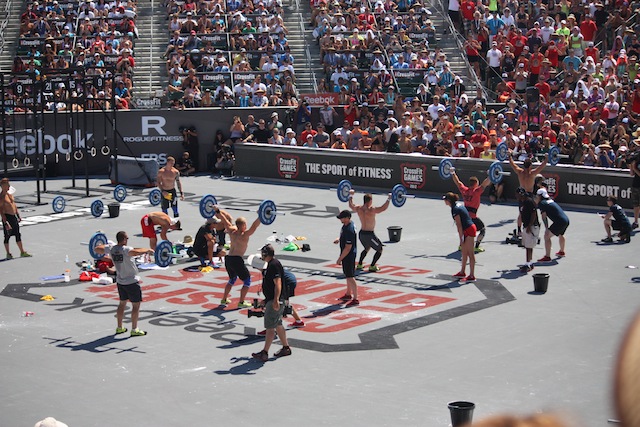 We're now just days away from the start of the 2013 CrossFit Games, and HQ has already released details on four Events to be held over the competition.
Earlier this week, Games Director Dave Castro revealed one of the workouts would be 'Naughty Nancy'. A day later, a 'ZigZag Sprint' was announced, and yesterday details of the 'Clean & Jerk Ladder' were posted online.
Today, HQ has revealed details of another Event: a 'Sprint Chipper'.
Here is a closer look at all the Event announcements so far:
Naughty Nancy
No more details have ben given about this workout.
ZigZag Sprint
Athletes will sprint to the finish line 50 yards away, navigating around four obstacles. Six athletes will race against each other head to head in a 4-round bracketed tournament.
Clean & Jerk Ladder
Athletes will choose between four starting weights and will progress to heavier loads every 90 seconds.
Sprint Chipper
21 MB GHD sit-ups, 15 Snatches, 9 Wall burpees.
More Event announcements will be made over the next week. Make sure you keep on eye on this space to find out all the details.