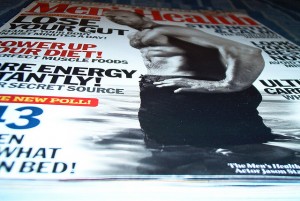 For those who have been involved in the CrossFit community for a while, it's often easy to forget that many people still have no idea what the sport is all about.
You only have to start up a conversation with a fellow CrossFitter and see the confused look of others listening in when you throw words like 'WOD', 'box' and 'Rx' into conversations.
The truth is, while CrossFit is growing exponentially, it still has a bit to go before it cracks the mainstream audience. Therefore at this stage, any publicity is great for it's growth.
I was flicking through the October edition of Mens Health Magazine this week when I found a nice little feature on the sport of CrossFit.
The article gives a first hand perspective of someone new to the sport, and is a pretty good overview of what CrossFit is all about, and why it is so unique and intriguing to newcomers.
It's fair to say I had similar views when I first started!
Have a read and let us know what you think.
The full article can be found here.