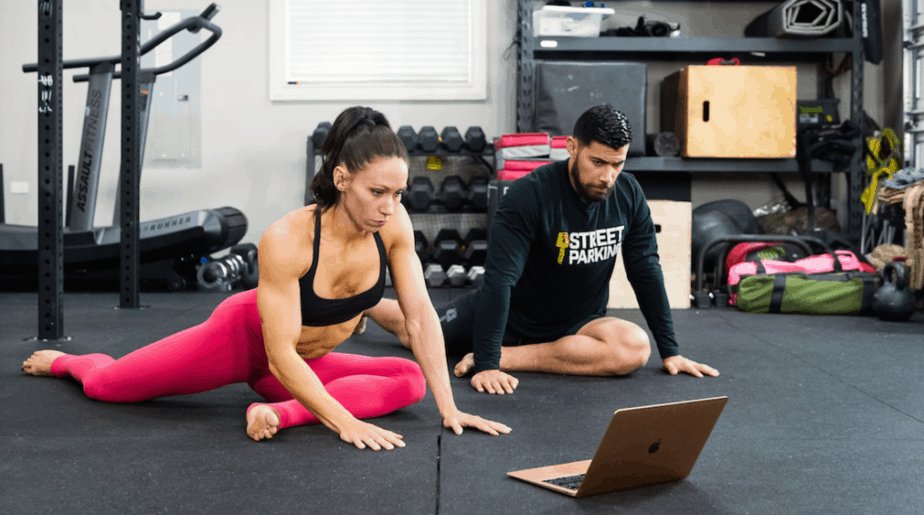 Logitech always runs the gaming world with its incredible gaming collaborations. It has excellent options ready to shape your gaming world just as you like it if you are into customizations. So, if you have already heard about Logitech Gaming Software and G Hub, we have something interesting for you. 
In the case of Logitech Gaming Software vs G Hub, both are technically used for the same purpose, whereas the G Hub is an updated version. Logitech has fewer customization options, whereas G Hub has a lot. G Hub is compatible with specific models, but the gaming software offers broad compatibility. 
Interestingly these two have a few differences that you must know before turning to any one of them. So, let's find out everything in detail! 
Logitech Gaming Software Vs G Hub: A Detailed Comparison
The Logitech Gaming Software and G Hub are Logitech's software that lets you customize, set up, and program Logitech's gaming gears like gaming mice, keyboards, headsets, and speakers. If you want to get good personalized customization, these two software will surely come in handy with many advantages. 
Even though they do the same thing, you will find a core difference in many areas. And we will have a look at all those areas today:
Feature

 

Logitech Gaming Software
G Hub
Update
Quite Old

 

Newer Update

 

Viewing Type

 

Windowed View

 

Full-Screen Mode

 

Customization Process

 

Easy Select And Run Option

 

An Unintuitive And Lengthy Process

 

Compatibility (Windows)

 

Windows 7 And Above
Windows 7 And Above
Compatibility (Mac)
OS X 10.8 And Above
Mac OS 10.13 And Above
Ease Of Use
Average For Modern Apps

 

Great For Modern Apps

 

Feature Advancement

 

Less Advanced Features

 

More Including G-Shift Keys And Led Profiles.
As you know the comparisons at a glance, we will now share the brief cake with you. Keep on reading! 
Logitech Gaming Software has been used for a long time now, but G Hub is a newer addition with more updates from Logitech. So, you will get more advancements from G Hub than the other one. 
The viewing style of Gaming Software is of windowed view to make the usage low-key. On the contrary, the G Hub has a full-screen view. Both the viewing options are suitable for different individuals, and it depends on which one you prefer. 
Gaming Software will be handy for you if you don't like distractions. Otherwise, for a comprehensive view of the available options, G Hub is on point. 
Operating System Compatibility:

 
Both software are available for both Windows and Mac. Also, both have Windows 7 and above compatibility. However, on Mac, the Logitech Gaming Software is compatible with OS X 10.8 and above, whereas the G Hub is compatible with Mac OS 10.13 and above.
Here, the gaming software is the clear winner as it supports almost any hardware device of Logitech. But G Hub has specific hardware compatibility, so you have to check if your model is compatible or not before you try to use it. 
Ease Of Usage And Design:

 
The G Hub can deal with all the modern apps with its innovative UI. You will have a lot of advanced feature options from it as well. But it might feel a little bit complicated to set those up for beginners. 
On the other hand, the Logitech Gaming Software is relatively straightforward to use, and you will be able to choose your requirements quickly. 
If you are looking for advanced features like G-Shift keys and LED profiles, G Hub will be perfect for you. Logitech Gaming Software does not provide many modern features that G Hub does. 
Now you may ask, what is g shift, it is a feature of the gaming mice. It will allow you to enable keyboard keys and macros using the mouse buttons. 
Verdict:
After all the discussion, if you are a beginner and do not want to struggle much with compatibility issues, Logitech Gaming Software will be your best bet. But G Hub is perfect for the customization options and the UI. 
It depends on individuals and everyone's personal preference, so you can get any of these as both offer the same functionality. 
Devices Compatible With G Hub:
If you want to know about the devices that are compatible with your G Hub, we have gathered a few here:
Mice:
Wireless Gaming Mouse G700
PRO Wireless Gaming Mouse
Pro Gaming Mouse
MX518 Optical Gaming Mouse
MX518 Gaming-Grade Optical Mouse
Optical Gaming Mouse G400
G9x Laser Mouse
G9 Laser Mouse
Gaming Mouse G500, G300
G300s Optical Gaming Mouse
G100s Optical Gaming Mouse
G403 Prodigy Wireless Gaming Mouse
G403 Prodigy Wired Gaming Mouse
Keyboards:
Pro Mechanical Gaming Keyboard
G15 And G11 Gaming Keyboard
Gaming Keyboard G510, G110, G105
G910 Orion Spark RGB Mechanical Gaming Keyboard
G810 Orion Spectrum RGB Mechanical Gaming Keyboard
G710+ And G710 Mechanical Gaming Keyboard
G610 Orion Brown Backlit Mechanical Keyboard
G610 Orion Red Backlit Mechanical Keyboard
G510s Gaming Keyboard
More Information About The Software
Is Logitech Gaming Software The Same As G Hub?
G Hub is an updated version of the gaming software with many advanced options. But you cannot use the software with old devices as it is only compatible with recent models of Logitech. 
Does G Hub Work On Windows 11?
Yes, it works fine on Windows 11 operating system. The software supports any model above Windows 7. 
Why Won't My Logitech G Hub Open?
If such an issue appears, you might have an outdated device driver, or your computer may be missing some significant drivers. In that case, updating the drivers might help with the issue. 
The Final Shot
We have described all the aspects of our Logitech Gaming Software vs G Hub discussion. By now, it should be clear to you. As Logitech Gaming Software is old software, you might like to use the G Hub if you are looking for any modern advancements.
However, with the limitations of compatibility in G Hub, you should be sure whether your device is compatible with it or not. G Hub will be a great addition to your gaming experience if other concerns don't bother you.