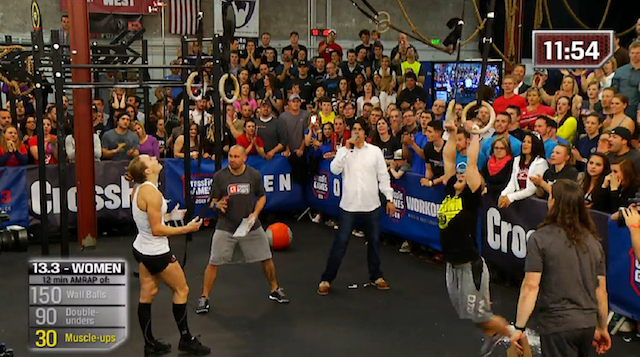 Battling elevation and a 12-minute AMRAP of 150 Wall Balls, 90 Double-unders and 30 Muscle-ups, Kristan Clever defeated Talayna Fortunato in Reebok CrossFit Open workout 13.3.
The workout was announced at CrossFit Roots in Boulder, Colorado by the Director of the CrossFit Games, Dave Castro.
Fortunato went out strong from the start giving herself an early lead, finishing the 150 walls balls first in just under 6:30.
Clever was just over a minute behind, although was able to stringing all her 90 double-unders unbroken, getting to the muscle-ups at the same time as Fortunato. It was a tight battle to the end and it all came down to the muscle-ups.
Yet Clever proved too fast on the muscle-ups securing a total score of 254-reps to Fortunato's 250, providing her the win.
We will have a full breakdown of the event shortly. For now it's over to you to give the workout a go.
In the meantime, if you think you can successfully guess the winning amount of reps for 13.3, post your guess on this article for your chance to win a $25 WODshop gift voucher.