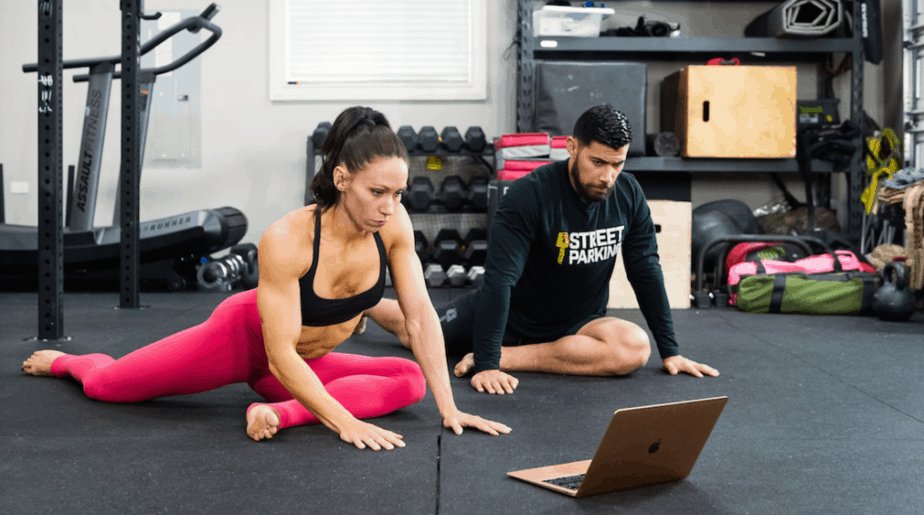 With gyms closed for large parts of 2020 and into 2021, it's been a challenging time for the fitness sector. For many, it's raised some questions about their personal training business, and whether it's worth taking their business online. Fortunately, working as a remote PT can open up your business hours to clients, stop you being limited by location, and allow you to work for yourself. Here's some advice on how to set up your online personal training business.
Find Your Clientbase
If you've got some individual clients, they might be happy to work with you as you make your online transition. However, it's also a great opportunity to find your USP and a particular client base. People take up fitness training for many different reasons, from weight loss to stress relief or injury rehabilitation. If you identify the area of training you enjoy and feel most experienced in, you can focus your online offering to a particular group of clients.
Put Yourself Into Your Branding
The clue is in the title – personal training is personal. People are investing in you as a coach, whether for the first time or as a repeat customer. Write down your life story and how it makes you a better personal trainer. List your experiences and key achievements and make sure this is on your website, marketing material and social media wherever possible. 
Set Up A Business Location With A Virtual Office
Your business might be based from your living room, but having a business location is an essential part of seeming credible to clients. A virtual office like https://physicaladdress.com/ will provide you with a physical address that customers can use without knowing your private address. The benefit of a 'virtual office' is that you don't need to physically be there, but can receive scanned mail and a reputable business address as part of the package. 
Create Templated Sessions For Customer Types
Setting a templated session doesn't mean you have to use exactly the same workout for every client type. It just gives you an opportunity to save time by tailoring existing routines to the customer. You could consider recording sessions to offer added value to your packages. By using templated sessions, you can keep basic factors like the tempo, rest times and movement styles the same. But a template allows you to vary specific elements depending on the client's needs.
Consider Personal Training Software
Investing in personal training software can help you create online learning libraries, and set specific schedules for your clients. Sites like My PT Hub allow for both you as the PT and the client to track development in an easy to use and engaging way. Apps like PracticeBetter also offer a similar service. Many clients that workout at the gym may be familiar with personal training software, so continuing this offering might help entice some clients over to the online PT method.
Establish A Pricing Structure
Establish a pricing structure depending on how many clients you have. Are you going to offer a free initial session? Are you offering discounts for clients that purchase a set amount up-front? And are you going to offer recordings and group sessions in addition to the 1-2-1 package? How will PT software factor into your costing? Set-up a pricing structure for clients and work out which packages you'll be offering to your client base. 
Consider Hybrid Programs
Virtual training doesn't have to be the only service you offer. Hybrid programs can give you an increased flexibility in what you offer to your customers. The hybrid model can help you develop the virtual training element of your business. You can keep customers that prefer more of an online model, while offering more flexibility to those that can't always make it to the gym. 
Create A Good Online Presence
None of the hard work you put in will be worth it unless you create a decent online presence. Your offering needs an easy to use and well-designed website, with social media on sites like Facebook, Instagram and Twitter. You need to engage with your customer base in a way that shows your expertise and personality. Creating a good online presence is ultimately what will support your online personal training business.
Setting up your online personal training business does not have to be a complicated process. Once you've decided on your clientbase, put yourself into your branding and set up a virtual office, you're ready to decide on what you can offer your clients. You'll need to consider personal training software, clear pricing on packages, and whether to consider a hybrid model. Once you know what you're ready to offer, deliver on your online presence to create a credible digital voice to your customers. Working as an online personal trainer can free up your working hours to cater to more clients and ultimately grow your business.