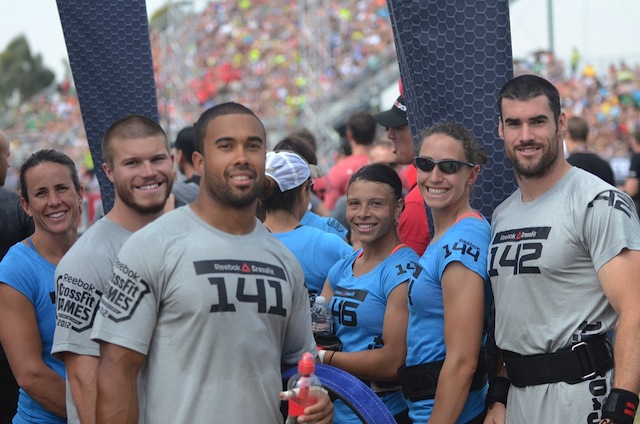 We can expect to see a new Affiliate Cup winner at the 2014 CrossFit Games with news Hack's Pack UTE will not be defending their title next year.
The winners of the past two Affiliate Cups will split up next year with two members to compete as individuals, and three members to take a year of competing all together. That leaves Team Captain Tommy Hackenbruck as the only remaining member of the dominant team.
Adrian Conway and Taylor Richards-Lindsay have both decided they will compete as individuals next year, starting in the 2014 CrossFit Open. In a recent article on the CrossFit Games website, Richard-Lindsay reveals she wants to have one crack at competing in Carson, California before focusing on expanding her family.
"It was either going to be (compete as an) individual or expand our family. My husband and I have been trying to find the right timing for expanding our family, but it seems I need one last fix of the Games before trying for a second child." she says.
23 year old Michael Cazayoux will take the year off in 2014, after he undergoes a spinal fusion next month. Erin Bennion will focus on pursuing Ph.D and plans on spending more time with her family next year, while Mary Lampas is focusing on summiting Mount McKinley in Alaska with her husband.
However, despite the team splitting up, Hackenbruck isn't giving up hope of re-claiming the title in 2014 with a new team.
"I'll do my best to field a team that can represent our gym and defend our title," he said in a recent article on the Games website.