After a grueling ascending ladder involving overhead squats and chest-to-bar pull-ups, Talayna Fortunato defeated Camille Leblanc Bazinet in 14.2 of the 2014 CrossFit Open.
The two female athletes went head to head at I Am CrossFit just moments after the details of the workout were released publicly.
Both Fortunato and Bazinet breezed through the first rounds, going rep for rep in front of a packed out crowd.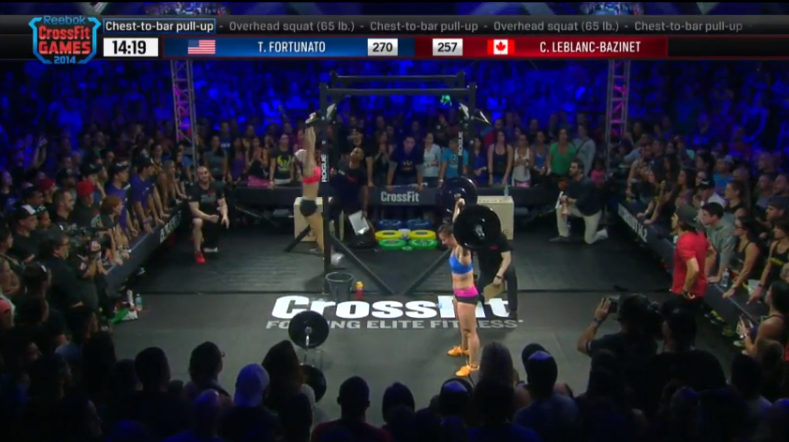 It was on the round of 18's however, when Fortunato started to breakaway from Leblanc Bazinet. With just 30 seconds left in the round the Canadian was unable to complete the remaining chest-to-bar pull-ups and failed to finish the round. Leblanc Bazinet finished with a score of 272.
With the crowd cheering her on, Fortunato went solo for the next round and finished with a score of 320 reps in 18 minutes, beating Leblanc Bazinet's score by 48 reps unofficially.
Make sure you head to the CrossFit Games website for all the details and the full workout description for 14.2.
You can check out the full workout announcement and the head-to-head battle in the video below (jump forward to 27:20 to see the workout).