One of Australia's largest functional fitness events was held over the weekend with the 2013 Schwartz's Challenge taking place from November 2-3.
After the success of the last year, the competition returned bigger and better this year, with a larger venue, increased prize-money and some of the world's fittest athletes taking part.
CrossFit Games competitors Rob Forte, Ruth Anderson-Horrell, Pip Malone, Brandon Swan, Amy Dracup, Megan Smith and Kieran Hogan were some of the many athletes to compete in the two day Event in Melbourne, Australia.
Fresh from his winning performance at the 2013 CrossFit Invitational, 11th place finisher at this year's Games, Chad Mackay was also at the Event, but didn't compete in the whole competition, while Regional veteran Jason Haywood was also in action.
After 8 gruelling workouts, here are how the final leaderboard's stood:
Men
Rob Forte  – 59 points
Ben Garad  – 60
Brandon Swan – 80
James Newbury – 98
Khan Porter – 105
Kyle Frankenfeld – 106
Keegan Wolfenden – 111
Kieran Hogan – 138
Rory Boyden – 142
Chris Medcraft – 144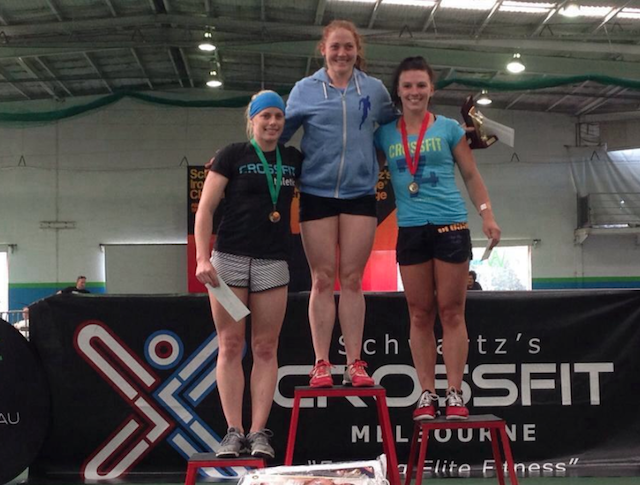 Women
Ruth Anderson Horrell – 45
Pip Malone – 49
Sam Wood – 64
Amy Dracup – 65
Vicki Webber – 67
Claire Fraser – 73
Justine Beath – 74
Harriet Roberts – 75
Ali Murdoch – 96
Amy Alessi – 99
Sammy Drescher – 102
Masters Women
Lynne Fitzharris
Lynne Knapman
Sonia DeRose
Masters Men
Dion Walmsley
Peter Ivanecky 
Drew Griffith
You can check out all the highlights of the event by clicking here. In the meantime, here's an interview with male winner Rob Forte after claiming back to back titles at the 2013 Schwartz's Challenge.