https://vimeo.com/70436773
New line of quality dry food goods from Bos Creek, a dependable supplier of grass-fed meats, is in their final days of their Kickstarter with funding coming to a close this Wednesday November 6.
Kenneth Chung, the CEO of Bos Creek, and his team made their Kickstarter debut Oct.7, seeking funding for their new line, Bos Creek Dry Goods.
Those who are health-minded or care about where their meat comes from are in for a treat with a product line offering grass-fed beef jerky, wild salmon candy, and wet-cured pork loin.
Bos Creek already has a history and reputation for offering fresh cuts of grass-fed beef, natural chicken, and natural pork (check out the video above), so the addition of dry products was a natural next step. Plus with people like Jeremy Kinnick and Katie Hogan all consuming their meats you know you're in good company.
The Kickstarter campaign will allow the Bos team to scale up production to offer more meat, more spices, and more flavors. In exchange for backing, Bos Creek is offering a variety of rewards including:
A three-day, two-night trip for you and a friend to Montana to tour the Bos Creek farm, fly fish, and horseback ride through Yellowstone National Park.
Quarter-pound Bos Creek Dry Goods tasting portion

Limited-edition Bos Creek T-shirt

Bos Creek sticker pack

Bos Creek apron

Limited-edition Bos Creek Hemd bag

One-pound Bos Creek Dry Goods

Dinner cooked by Bos Creek chef Erik Sun

Bos Creek fresh meat box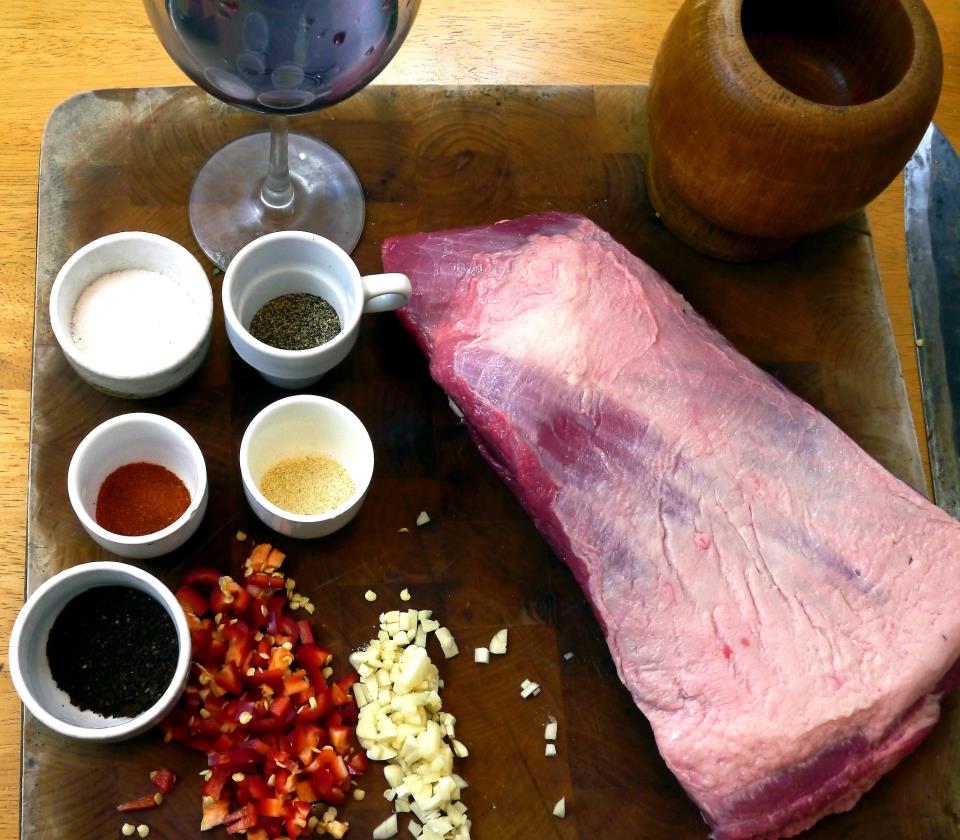 About Bos Creek Dry Goods:
In addition to Bos Creek animals spending their lives in open pastures or open seas, their process for curing meats is much different than any other producer. Typically, industrial jerky is excess trim from steaks ground up, pressed into sheets of meat that is marinated, dried and shredded into "jerky."
Even in smaller operations that take care to source quality hangar steak, they have to include lots of preservatives in their marinades to keep the jerky from spoiling on the shelf. Bos Creek Dry Goods are free from chemicals, preservatives, and any other junk that is often found in other dried meats.
From a big picture view, Bos Creek's goal is to connect people with their food so that consumers know what they're getting is healthy, sustainable, and ultimately the tastiest meat they have ever had.
In an ideal world, people would head down to the local farmer and get dry goods right from them, but this simply isn't possible in most parts of the United States.
The Bos team thinks that just because some people don't live in vibrant local food communities such as Madison, Seattle, or Southern California isn't reason enough not to cultivate a relationship with their food producers and have access to high quality, nutritious foods.
To find out more you can check out their  Kickstarter here.