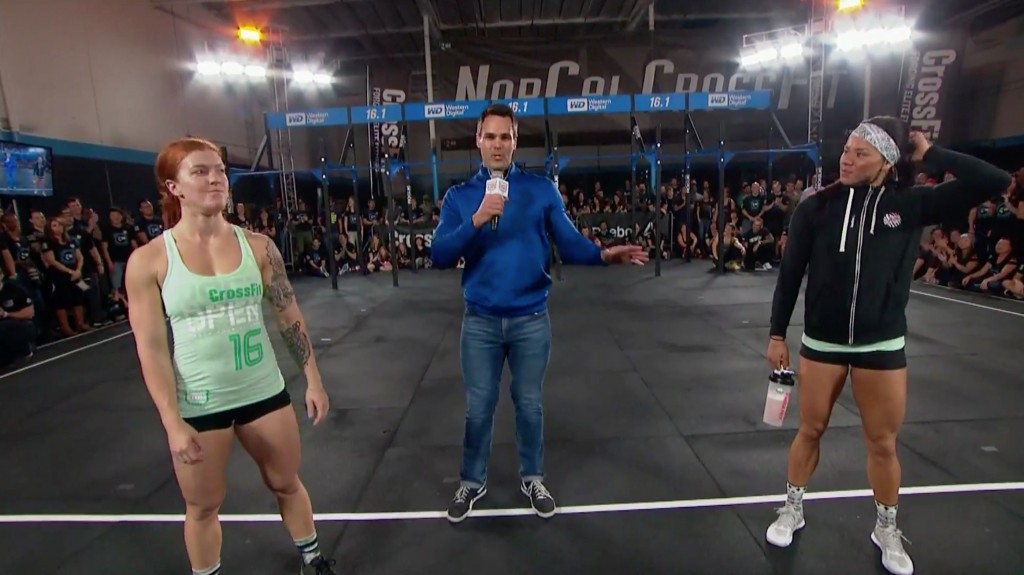 After a 20-minute AMRAP workout which consisted of overhead walking lunges, bar facing burpees and chest-to-bar pull-ups, it was Emily Abbott who defeated Chyna Cho in the CrossFit Open 16.1 announcement throwdown.
The 8th place finisher at the 2015 CrossFit Games was too good for Cho, leading from the front to win the very first live workout announcement of the 2016 season, at NorCal CrossFit in California a short time ago.
Both athletes went rep for rep in the early stages of the AMRAP before Abbott started to pull ahead, going unbroken in the chest-to-bar pull-ups, ripping through the eight reps with ease.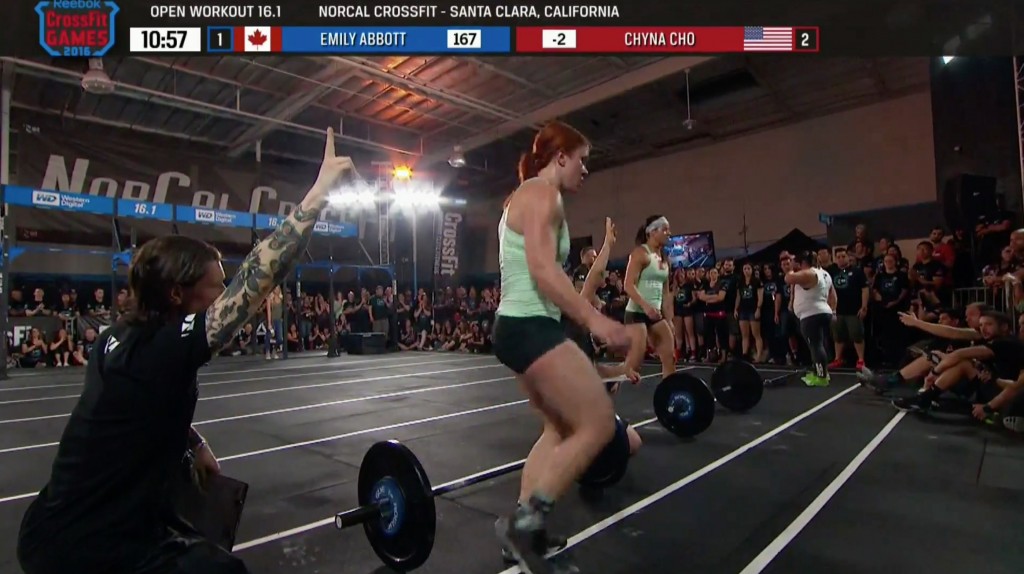 Just when she looked like pegging Abbott back, Cho copped a few no reps in the overhead lunge to see her slip even further behind.
Both athletes were steady the entire workout, moving easily though the lunges and burpees and going unbroken though the chest-to-bar pull-ups for the first half of the workout. It was toward the end when Cho started to break them up while Abbott only did so in her final set.
In the end Abbott completed 11 rounds and was just starting her 12th when the 20 minute time cap expired. Cho was still on her 10th round and finished 11 reps behind her.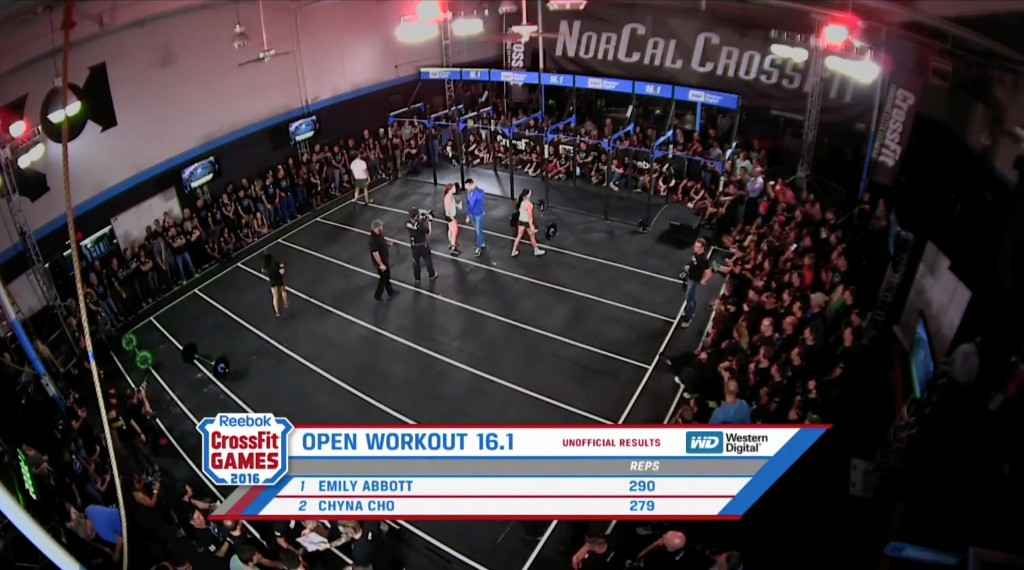 The final scores reading:
Emily Abbott – 290 reps
Chyna Cho – 279 reps
For the full description of 16.1 you can find the workout here, and the full breakdown for all divisions on the Games website which can be found by clicking here.