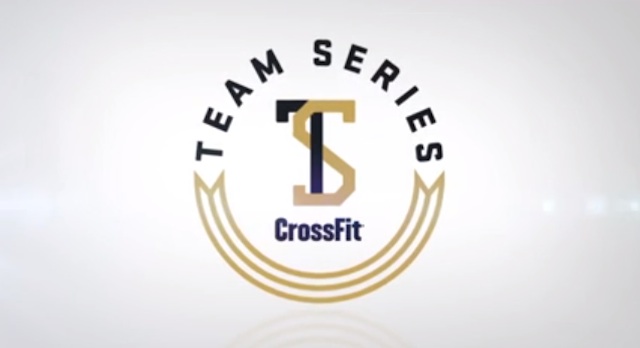 For the last two years the CrossFit Invitational has wet the appetites of functional fitness fans during the 'CrossFit off-season'.
The idea of the Fittest on Earth competing together, in a team, and the possibilities of what they would be capable of has long been a source of debate in CrossFit boxes. Just like fantasy sport leagues, fans would often try to imagine which athletes they could put together in a group to form the best 'super team'? Would a team of Rich Froning, Jason Khalipa, Julie Foucher and Valerie Voboril beat a team of Camille Leblanc Bazinet, Annie Thorisdottir, Mikko Salo and Chad Mackay?
The question was somewhat answered by the CrossFit Invitational; however, we will soon have a more definitive answer.
The CrossFit Team Series, which will begin for the first time in August 2014, will pit not only the Fittest on Earth against each other, but also the most outstanding teams from the Affiliate Cup. And you!
Starting on August 28, the CrossFit Team Series will span over three weekends with anywhere from one to five workouts to be released for each weekend. Time frames and scoring will follow the same online format used in the CrossFit Open with the online leaderboard once again coming into play.
With no location/affiliate based restrictions on team members, the new question now is whether a team consisting of the most outstanding individual athletes can beat affiliate teams who have trained together day in, day out, for years.
The CrossFit Invitational proved that teams of individual CrossFitters are capable of working together in teams. It has also provided the closest thing we've seen to date to a 'super team'.
In the past, Team USA and Team World have been made up of some of highest placing CrossFit Games athletes and their head to head battles over the past two year's have been amazing spectacles. On the other side, the Affiliate Cup has shown us the extraordinary feats a top-level team is capable of. Now, the CrossFit Team Series should take this yet another step further.
Teams will be made up of two men and two women and, unlike the Affiliate Cup/CrossFit Open, there are no limitations on how long athletes have trained together and no restrictions on the creation of 'super teams'. This means athletes from different affiliates are able to compete together in a team.
Two high profile 'super teams' have already been created by Rogue: Rogue Black and Rogue Red. One consists of Rich Froning, Jason Khalipa, Julie Foucher and Sam Briggs, while the other one is made up of Dan Bailey, Josh Bridges, Camille Leblanc-Bazinet and Lauren Fisher.
In true CrossFit style though, it's not just about the elite athletes. The Team Series is open to everyone and has been broken into three divisions: Prescribed (RX), Open and Masters.
Having said that, only the top 10 Prescribed teams will get a share in the $151,000 purse. First place will take home $30,000 and it will work down the placings to $7000 for 10th.
The Team Series will fill the void in the otherwise almost seven-month offseason. Affiliate teams can register for $100 while sponsored or non-affiliate teams will have to pay $500 to enter the series. Teams can still register by clicking here.
The first workout for inaugural CrossFit Team Series has been announced, with the remaining workouts to be released on August 28. Here's workout 1 for the 2014 CrossFit Team Series:
Team Series Event 1
For max reps:
Male athletes complete as many reps as possible in 12 minutes of:
30 double-unders
15 power snatches
Then,
Female athletes complete as many reps as possible in 12 minutes of:
30 double-unders
15 power snatches
Rx'd Division
75 / 55 lb. snatch
Masters Division
65 / 45 lb. snatch
Scaled Division
60 single-unders (in place of double-unders)
65 / 45 lb. snatch
Notes from CrossFit HQ:
In the Prescribed Division, the two men will have 12 minutes to complete as many rounds as possible of 30 double-unders and 15 75-lb. power snatches. Only one man will work at a time, and must alternate after completing one full round by tagging their partner.
Immediately after the men's 12 minutes are up, the two women have 12 minutes to do the same but with a 55-lb. barbell.In total, it's a 24-minute workout. The team's score is equal to the total reps completed by the male pair plus the total reps completed by the female pair. Both the male and female totals will be entered online.
Although the first workout has already been released, teams cannot perform this workout and set an official score until the four-day competition window (August 28 – September 1). To ensure the workout is performed during the correct time period, we will release a code word on August 28 that team members will need to say at the start of their workout video recording.
More information on the CrossFit Team Series can be found by clicking here.