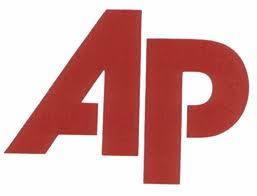 A few weeks ago, the Associated Press revealed it's male and female athletes of the year for 2011. For the guys, NFL quarterback Aaron Rogers claimed the award, while soccer star Abby Wambach took home the ladies prize.
Surprisingly, not one CrossFit athlete received a vote. Annie Thorrisdottir and Rich Froning Jnr, both crowned the fittest man and woman last year, were snubbed by voters, along with a stack of other big names in the sport.
I suppose what it shows, is that CrossFit has a long way to go before it receives the attention it deserves.
Despite finishing top three in seven of the ten events, and ending up almost 100 points ahead of second place getter Joshua Bridges in last years CrossFit Games, Rich Froning still couldn't earn a vote.
Now, I'm not saying he should have won the award, but in a competitive global sport like CrossFit, where WOD's can vary so much and require so many athletic skills, Froning, and Thorrisdottir, showed they are world class performers and should have received a bit more recognition.
Hopefully 2012 voting might be a little different!