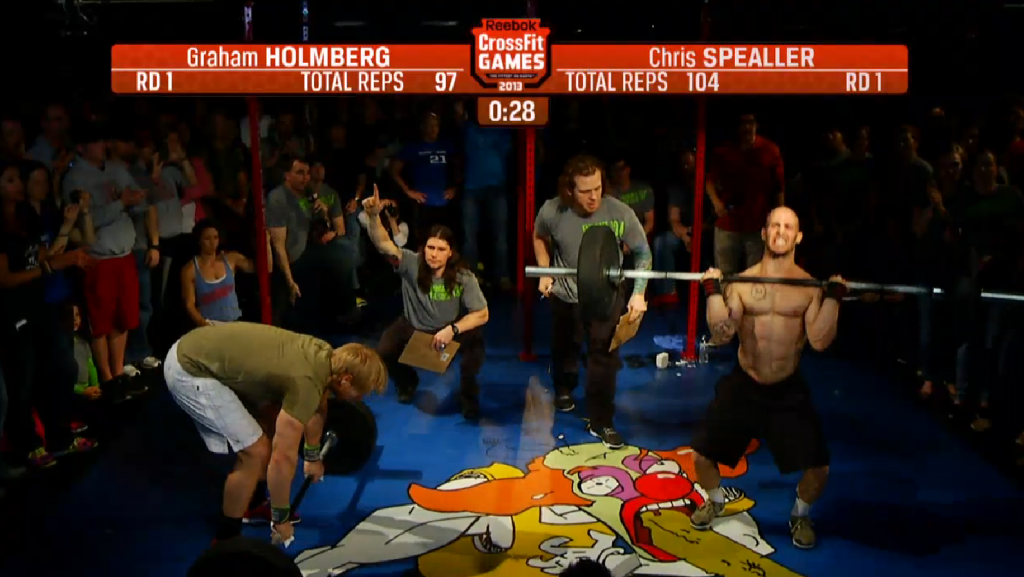 After a 7-minute AMRAP of clean & jerks and toes to bar, Chris Spealler defeated Graham Holmberg in Reebok CrossFit Open 13.4.
It was a close battle but Spealler pulled ahead early and by the 2-minute mark looked to have the win in the bag. Although Holmberg mounted a great comeback in the final 30-seconds but Spealler's lead was too much for him to catch.
In the end Spealler took out the win with 110-reps to Holmberg's 102.
Now it's your turn!