A main focus of CrossFit affiliates is to improve the health and fitness of their members. But many CrossFit gyms fail to apply the principles of fitness to their own business models.
The more fit your gym's business model is, the easier it is to focus on the important things, like improving the health and fitness of your members.
Ask yourself this:
Are you a CrossFit affiliate owner who finds it hard to keep track of your clients?
Or payments from your members?
Is it tough finding paperwork for clients?
Are your members sick of calling up your box to book a spot in classes?
If you found yourself nodding to any of the above then the following service might be for you.
Front Desk is a simple client management tool designed to fine-tune the fitness of your business. Front Desk addresses many of the challenges faced by personal services businesses and their clients.
In the spirit of true functional fitness, let's use a 'written workout' to assess your business fitness. The following examples will help you evaluate whether an online client management system would benefit your affiliate: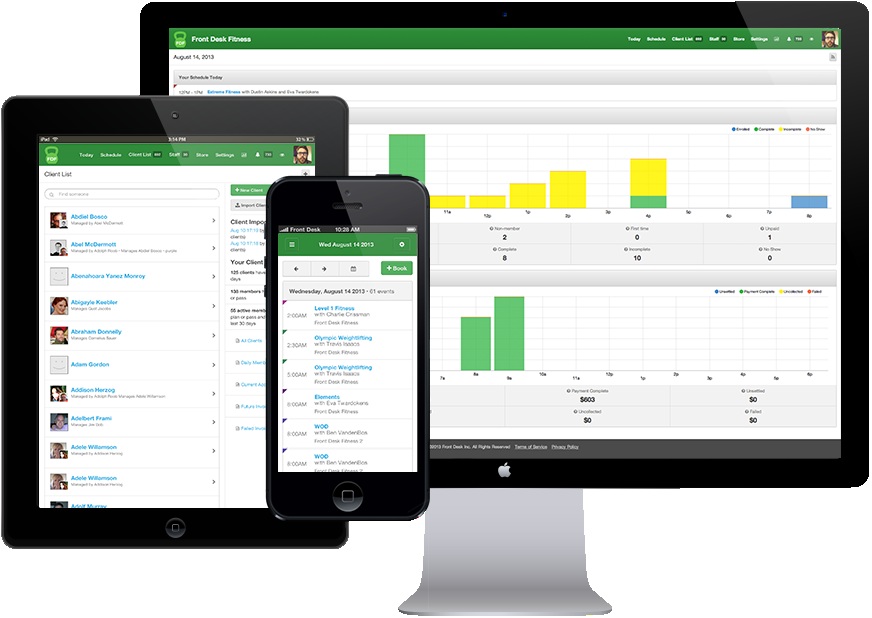 Unfit: Your client contact info is all over the place. You have numbers in your phone, appointments in a day planner, emergency contact info on a waiver in a file drawer, and visit history on class sign-in sheets.
Fit: In Front Desk you can find everything you ever need to know about a client from any mobile device. You can quickly see purchase details, visit history, and contact information. You can discount a future membership payment, and so on. Contacting clients is also easy. You can call the client by tapping the number in his profile from your phone or log a note in his profile and choose for it to remain private or send it to him in email.
Unfit: You find yourself dreading "you owe me money" conversations with your unpaid clients. You love your clients. But why, why, why do they forget to bring their checkbooks on the day they're supposed to pay?
Fit: In Front Desk you don't worry about clients needing to pay. They're automatically billed each month and the money is deposited into your bank account within 48 hours. Your clients are notified if their payments fail or if their credit cards are about to expire. They can even log in and update their credit card information themselves.
Unfit: You don't know how many active clients you have. You have to manually add your autopay clients or recurring billing clients to the number of clients you have paying cash or check to discover your total client count.
Fit: In Front Desk you know exactly how many clients you have at all times. You also know how many you've lost and gained during any given time period. You can access these stats from your smartphone, wherever you are.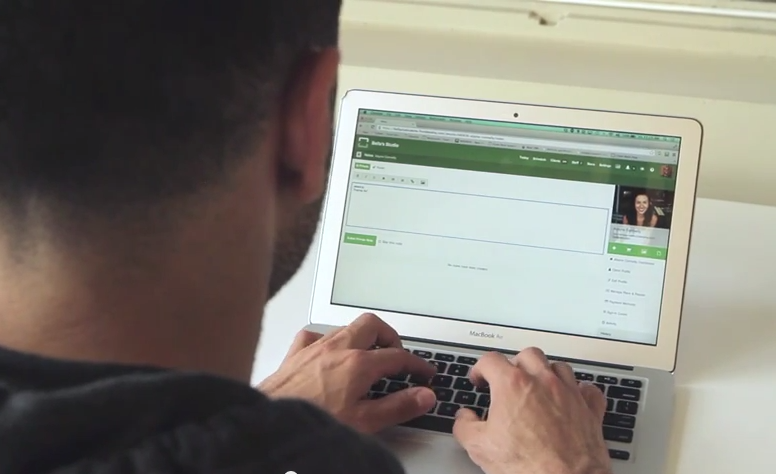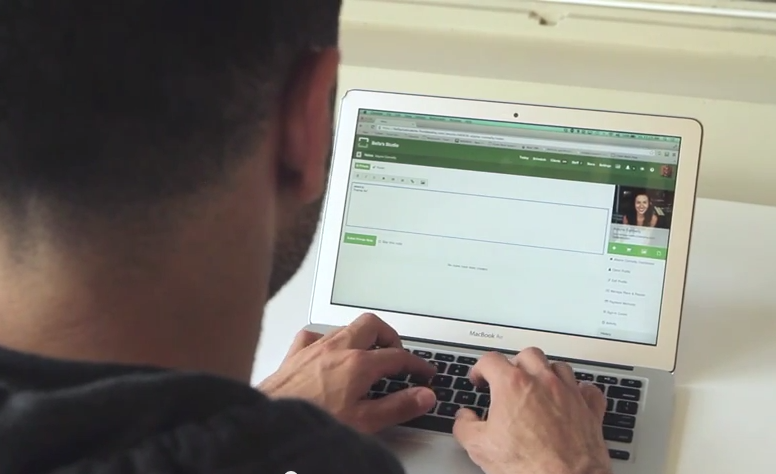 Unfit: You aren't sure how many of your 2,000 clients are missing paper waivers and can't take the time to sort them out. You require it, but you can't be 100% sure a few folks haven't been missed.
Fit: In Front Desk when you sign clients in for their first visit, you're alerted if a client hasn't signed the liability waiver. The waiver is digitally signed and stored in the client profile. You know where it is and can review it at any time. And so can your clients.
Unfit: You can't remember which clients you need to sign in to class on the computer so you snap a photo of the names on the whiteboard. You and your staff don't have the time or tools to properly check people into classes and appointments on the spot. While you think attendance will be taken later, you get busy, and it slips by the wayside. The kicker? Now you have no idea if your clients have exceeded their allotted visits and owe you money.
Fit: In Front Desk you and your staff can quickly sign in members from your mobile devices. If they're enrolled, they're on the roster, and you can check them in. Or you can enrol them at the start of their visit on your smartphone. And if a client hasn't paid, you're instantly alerted. With Front Desk, both the business owner and their clients receive notification of client account issues so revenue doesn't get lost in the couch.
Unfit: You don't have a way for clients to sign up and pay for classes through your site. With the mobile trend steadily increasing, people don't want to pick up the phone and expect a way to schedule online.
Fit: In Front Desk you control which classes, courses, and appointments your clients and members can register for online.
Unfit: You use paper punchcards to track client visits. Seems so old school, right? Definitely a sign that systems need improving.
Fit: In Front Desk you don't have the hassle of the physical punchcards— you create digital ones. Each time you sign a client into class a visit is automatically deducted from the total that they purchased.
Unfit: You're manually tracking staff pay. You have a sheet of paper on a clipboard and instructors write down the name of the class and the number of clients that show up for each class. Then, at the end of the pay period, you go through those sheets and tally up what each instructor should be paid.
Fit: In Front Desk staff pay is calculated based on the classes taught, appointments held, and the total attendance during the pay period along with the associated pay rates you set for them. You run a simple report at the end of the pay period and you know exactly what to pay out. Multiple instructors on the same class that aren't paid the same rate? Not a problem. They'll each be paid the rate you assign to them for each type of class.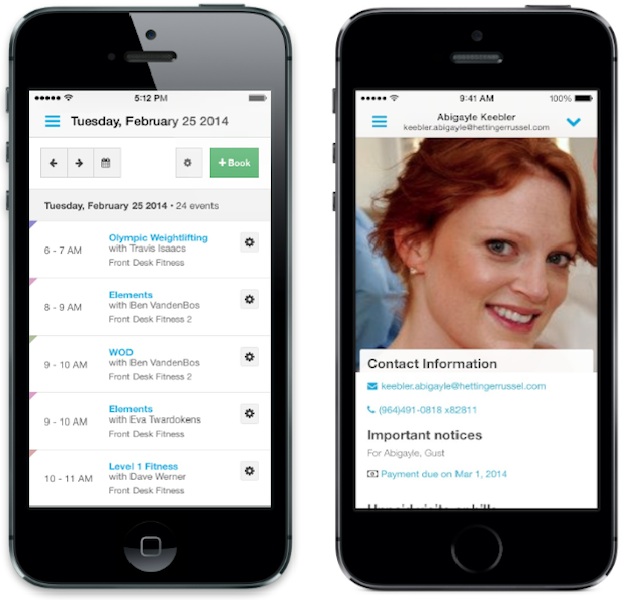 Front Desk is a solution for any affiliate owner who recognize their business in the 'unfit' examples above. The online client management solution is designed to make things easier for affiliate owners, keeping them up to date on things like membership details, purchase details, visit history and even contact information.
Front Desk handles virtually all administrative tasks.
And the good news is, many CrossFit gyms are already starting to see the financial benefit of using Front Desk.
"We were doing our financials and it's pretty neat," Grapevine CrossFit owner Bevin Head told us. "We made $4000 more this month than average and I'm almost positive it's due to Front Desk."
Transparency and accountability are Front Desk design principles. The result: your business achieves total fitness faster and is more profitable.