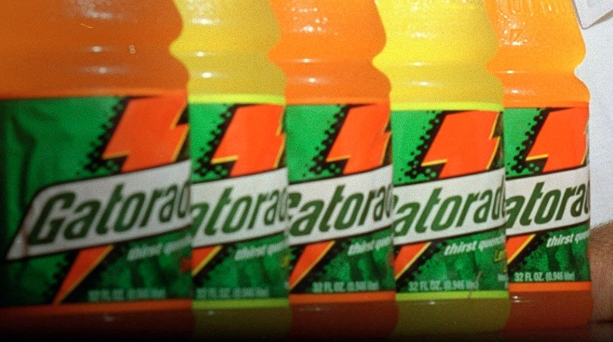 It was announced on Friday that PepsiCo, the makers of the sports drink Gatorade is removing a controversial ingredient from their beverages.
Brominated vegetable oil or B.V.O as it is commonly know, is a flame retardant chemical that was being mixed into some of Gatorade's citrus line of sports drinks to prevent the flavorings from separating.
After a petition was filed on the website, change.org, last year by 15-year-old Sarah Kavanagh from Hattiesburg, MS it quickly received over 200,000 signatures. That prompted PepsiCo to act and announce they would no longer use B.V.O in their Gatorade line of drinks.
B.V.O is said to cause neurological disorders, alter thyroid hormones and is banned in Japan and the European Union. Despite the removal of the ingredient from Gatorade, it will still be used in Mountain Dew and Diet Mountain Dew as the F.D.A is yet to ban it from sale.