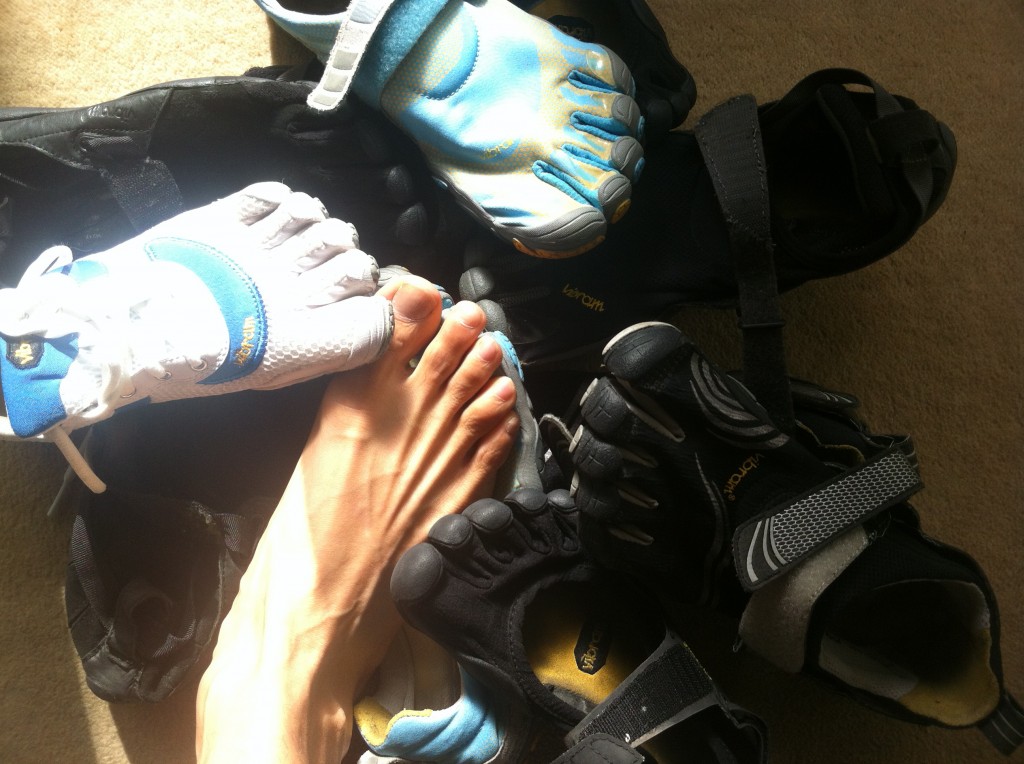 One of Australia's largest selling newspapers, The Sydney Morning Herald is today reporting an article from Biggest Loser trainer Michelle Bridges about barefoot running.
It was only back in October that I [reported] how the paper had written a long and detailed piece supporting the barefoot movement. Now Bridges, who is best known for her appearances on Australia's version of the Biggest Loser, also seems to be warming to the idea of barefoot running. She even quotes evidence from Professor Daniel Lieberman [who we coincidentally wrote about yesterday] stating, "that barefoot running results in fewer injuries."
Over the past few months many of the Biggest Loser trainers have endorsed CrossFit and many of its accompanying elements. Just the other day Bob Harper, NBC's resident Biggest Loser trainer appeared on an episode of The Doctors where he had fellow Biggest Loser coach Jillian Michaels, compete against the shows host, Dr Travis Stork in a WOD [Bob Harper on The Doctors]
In any event it's great to see CrossFit and the barefoot movement is not only being picked up by the mainstream media but also by well known celebrity trainers.
CrossFit has always been about bringing the best elements of fitness together, so to see an article like this is yet another "step" in the right direction.
You can read more of the article Sydney Morning Herald piece [here]