As one of the sport's best known athletes who has yet to qualify for the CrossFit Games, Andrea Ager's performance at the 2013 SoCal Regionals was going to be watched more closely than nearly any other hopeful competing for a spot at this year's Games. After earning seventh place in this year's Open, Ager eventually withdrew from Regionals after a judging mishap led to her recording a controversial score in Event 2's overhead squat ladder.
How popular has Andrea Ager become in the past year? CrossFit's Beauty in Strength video (embedded below), where Ager is featured, has over one million views on YouTube at the time of publishing. By comparison, two-time CrossFit Games champion Rich Froning's 225 pound Grace video has under 200,000 YouTube views.
In the other two workouts she completed at the SoCal Regional, Ager placed fifth and third, in prime position to compete for one of the spots at this year's Games in arguably the sport's most competitive women's region. Ager's decision to withdraw was not only the right decision; it was a decision that potentially saved CrossFit from some controversy.
After the event, CrossFit's head judge Adrian Bozman said, "This was a mistake on my behalf… During the mandatory morning athlete briefing, I incorrectly answered a question by saying that there was no minimum work requirement for Individual Event 2. I made a mistake, clear and simple."
The actual rules, which had been published online well before Regionals, stated athletes had to complete three successful overhead squats at their opening weight in order to advance in the workout. Ager, having been told that she didn't have to complete her first set of overhead squats, completed two reps at 175 pounds in her first set.
Ager finished the Event outside the top 30, leaving her in 11th position overall.
According to the actual rules, Ager's missed first set would have counted as a DNF for the workout, effectively ending her chance to qualify for the CrossFit Games.
With all the confusion, Justin Bergh, GM of the CrossFit Games clarified the situation as best as possible, saying that "The SoCal Regional is between these athletes… They're competing for three very tough spots, and all athletes were held to the same standards here today,".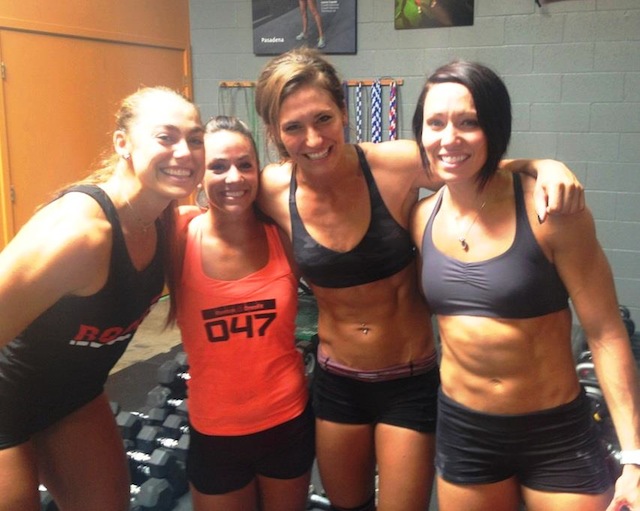 In an Open season that had a few dramas with some workouts being rejected, some could say CrossFit had its own version of the NFL's "tuck rule" or even worse, the NFL's Thanksgiving coin flip controversy. As CrossFit continues to gain legitimacy as a competitive sport, this error involving one of the sport's most marketable and popular athletes had the potential to be a disaster had Ager qualified for the Games.
Even worse, for Ager, whose finish in this year's Open should have more than justified her potential qualification for the Games, her performance would have been overshadowed by questions around whether she actually earned her spot or if she had unfairly been given a second life to qualify for the Games.
On her Facebook page, Ager was completely understanding of the issue, writing:
"This morning, I withdrew from the Southern California Regionals.
Anyone who knows me knows that my dream is to make it to the CrossFit Games, but not this way. I want to compete – and win – on a level playing field. I made the decision to open the OHS ladder at 175 lbs and I accept the consequences of that decision.
I'm still here to cheer on my friends & competitors. I admit it breaks my heart to be on the sidelines, but if I had somehow managed to stage a comeback & make it to the Games, everyone – including me – would have wondered if I'd fairly earned my spot. My coach and I decided that if I competed the rest of the weekend it wouldn't be fair across the board, or the right thing to do.
I'd like to thank my family, friends, & fans for their unwavering support. CrossFit HQ has been more than fair and my sponsors and coaches have been terrific. Most of all, I'd like to thank Adrian Bozman for his gracious explanation of how I wound up with misinformation in the first place – there were no special rules for me; it was a simple mistake.
But since I can't allow this mistake to overshadow the sport I love, I'll be training for 2014."
While some may argue Ager was too far down the leaderboard at that point to have qualified for the Games, Ager's decision may have saved the 2013 CrossFit Regionals from being marked with an asterisk.
While other professional sports are plagued with controversies where athletes celebrate taking credit for missed calls, potentially rigged split decisions, and absurd decisions by umpires, Ager did the opposite and did right by the sport by withdrawing from this year's CrossFit Regionals.
http://www.youtube.com/watch?feature=player_embedded&v=uiWwENDAybw
Many gyms preach the importance of making every rep count. Every person who regularly works out at a CrossFit gym knows people who regularly cut reps in chippers, inflate their tabata scores, and PR with 20-14-8 Fran's. Ager's decision to withdraw from the 2013 SoCal Regional, after she was given a public pass from CrossFit HQ itself, is arguably the most selfless decision made by an individual athlete in the history of CrossFit as a competitive sport.
Already one of the sport's most popular athletes, Ager's decision to choose the sport over her own personal goals, is a huge reason fans of the sport should be cheering for Ager to achieve her new dream of qualifying for the 2014 CrossFit Games.
* UPDATED 21/05/13 (PT) – Details about Andrea Ager's results for Event 2 have now been updated after initialy reporting incorrect figure.
** The Rx Review has also posted a Editor's Note response to this article, stating our opinion on the 'SoCal Judging Missattement'. You can read it by clicking here.