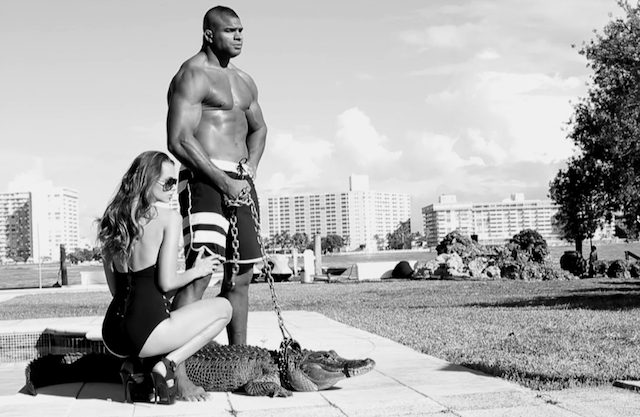 Alistair Overeem is a Dutch mixed martial arts fighter currently signed with the UFC. He is the former Strikeforce Heavyweight Champion, Dream Heavyweight Champion, K-1 World Grand Prix Champion and is scheduled to fight February 2 ,in Las Vegas, Nevada for UFC 156.
After testing found he had elevated testosterone levels last year, Overeem was suspended from fighting for 9-months.
The Reem is a documentary/behind-the-scenes look into Overeem's life and is currently in its third season, with episode one just being released. It is an interesting series taking you into the life a professional MMA fighter as he travels the world.
In this episode we see him in a television show in Japan, reapplying for his fighters licence in front of the Nevada State Athletic Commission's, taking part in a UFC photoshoot in Miami, Florida with an alligator, training with the Blackzilians and much much more.
Check out the video below.