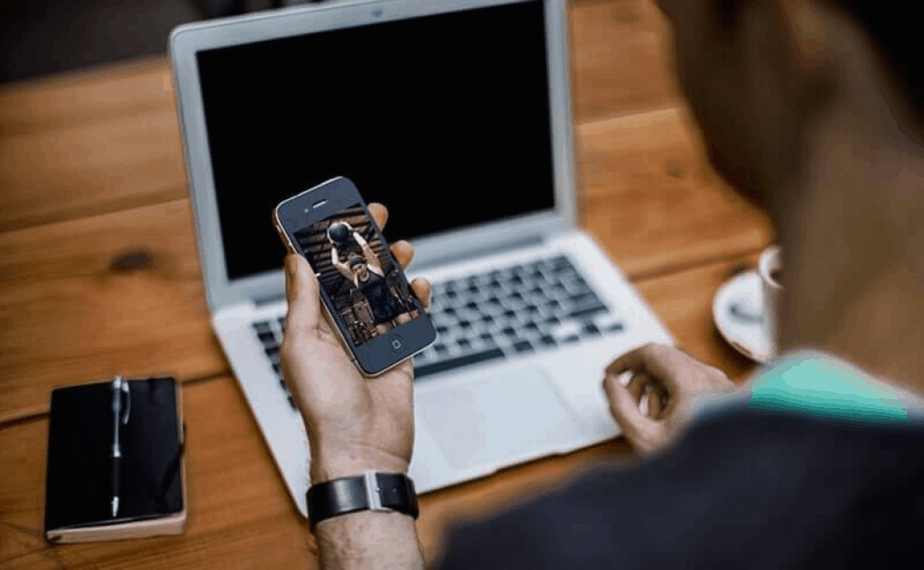 The last 12 months has been challenging for CrossFit affiliate owners across the world.
For many, the Coronavirus pandemic has forced them to shut their gyms, or even close them down completely. For the ones lucky enough to remain open, it has also been a challenging time. Many have had to learn to adapt to new restrictions for members, classes and the general way in how a business must operate.
As a result of extra restrictions, we have seen an increase in online software, to allow CrossFit gyms to run and coordinate their classes, in a more organised and "contact traceable" way. Not only does it allow members to book into classes easier, but it allows owners to control class sizes better. And keep details of who was in each class at what time.
Here is a look at some things affiliate owners have been doing to adapt to the new "covid world":
ONLINE BOOKING SOFTWARE
Many CrossFit gyms were already using online booking software before the pandemic hit. But there has been a huge increase in gyms implementing new booking systems as a result of it.
Owners are now looking for professional, reliable management software for fitness  studios, boxes and CrossFit gyms. The most recommended of these is TeamUp, an online software designed to give your members the ability to book classes and view their schedule, wherever they are. This also makes it easier for affiliate owners to see how many members are in each class, and the details of each member in case there is a change or cancellation of one. All in all, software like this only makes business run smoother and easier during the pandemic and when things go back to normal.
ZOOM/ONLINE STREAMING OF CLASSES
With lockdowns enforced across the globe, more and more people are being forced to train indoors. Outside of gyms and fitness centers. As a result of this, we have seen a boom in the amount of "online" classes taking place. Services like Zoom allow these classes to run smoother and more efficiently with members able to jump into a class at the ease of a few clicks. TeamUp has a Zoom integration where box owners can simply schedule class and choose Zoom as a venue, and when members register for that class, they are sent the link to the Zoom meeting before it begins. 
Many boxes have seen the benefit in being able to live-stream these Zoom meetings and simultaneously teach in person while allowing members to sign up and take classes from home if they feel more comfortable or have circumstances requiring them to stay home. It's a win win and class attendance is booming as a result of this new innovation. 
THE BENEFITS OF CROSSFIT GYM MANAGEMENT SOFTWARE
On top of giving your CrossFitters a place to book and a way to sign up for class in advance, having software for your box can prove very advantageous for your entire business. Software can: 
Keep your classes full and ensure that if a customer has to cancel, that a member on your waitlist can fill that spot

Automate your payments so that you never have to chase down customers ever again for missing or late payments. Say goodbye to cash in hand, and allow all payments to be processed through a trusted payment processor

Help you make important decisions thanks to intuitive detailed reporting. See who is coming to class and when as well as who may be slipping away.

Know your customers before they even walk through the door. Get updated information on your customers through automated waivers and sign up forms.

Save your time and energy and eliminate all hassle by streamlining your admin through a detailed active dashboard.

Brand your box and stand out above the rest by giving your website and booking system a fresh, clean, professional look. 

Take back control of your business while your members can take control and responsibility of their memberships, payments, and registrations.

Plan classes in advance and forecast your income so that you can always stay on top of your finances and know how much income to expect any given month. 
These are just some of the things you can expect from taking your box to the next level with software. There is much more to come. 
CROSSFIT AFFILIATE MANAGEMENT SOFTWARE
Getting the right CrossFit Gym Management Software (for your box/affiliate) can be crucial in the success of your business. The days of members walking in off the street and forking over cash for a class are slowly dying. Transactions are mostly done online these days. Membership sign-ups, payments and renewals are now done online for most fitness centres and gyms. CrossFit affiliate owners need to adapt to these new softwares now to avoid being left behind. Not only does it make it easier for you to record all memberships, but it also makes it easier for members to keep up to date on their own details/payments etc.