With the 2013 CrossFit Open now in full swing, we thought we'd celebrate by giving you the chance to win more prizes!
This week we have two $25 WODshop gift vouchers to giveaway to the person who can guess what the highest amount of repetitions will be for workout 13.3.
Last week Danielle Sidell scored the most reps in the females half with 420 reps, while in men's division Patrick Gallagher and Ben Garard both scored 387.
If you can successfully guess the winning amount of reps in either division this week, you could win yourself a $25 WODshop gift voucher.
For those who don't know, workout 13.3 consists of:
12 minute AMRAP of:
150 Wall balls
90 Double-unders
30 Muscle-ups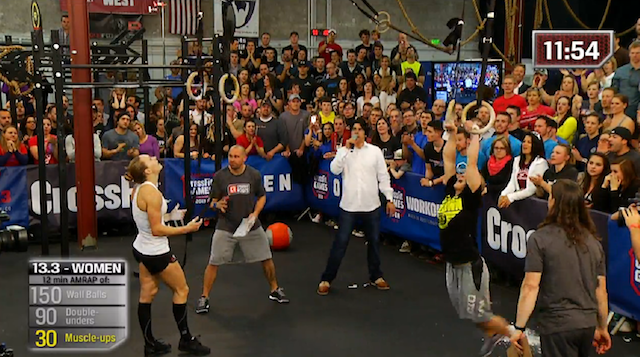 To be in the running, all you need to do is post your guess in the comment section below.
To give you and idea what a good score is, Neal Maddox completed the highest amount of reps in this exact workout last year with 323.
As we are giving away a $25 gift voucher for the men's winning score and another $25 gift voucher for women's winning score, you will be able to guess for both divisions.
In the event of a tie, the person who posts the comment first will be win.
We'll reveal the winners in next week's Weekly News Wrap Video, so make sure you check the video out to see if you've won!
In the meantime, good luck with workout 13.3 and happy guessing!
*Keep in mind entrants are only allowed 2 guesses total (1 guess for the men's highest score and 1 guess for the women's highest score)