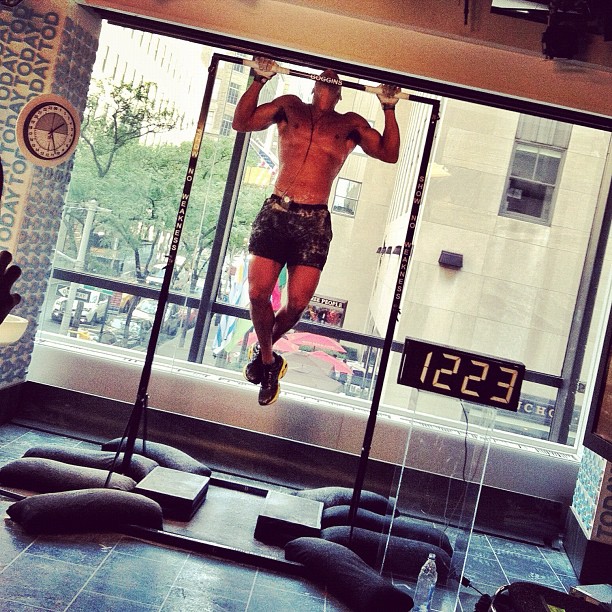 Anyone who has done CrossFit's Murph, knows one of most difficult parts is completing the 100-pullups. Yet the next time you are struggling through those dreaded reps just think of David Goggins.
Goggins is today attempting to break the Guinness World Record of 4021 pull-ups in a 24-hour period.
As of 2-hours ago (which was 8pm New York, 10am Sydney, Australia) Goggins had been going for 13-hours straight and hit 2566 pull-up repititions.
At this time of publishing this article, Goggins was still in the process of attempting to reach that record and had just sat down for a burger break.