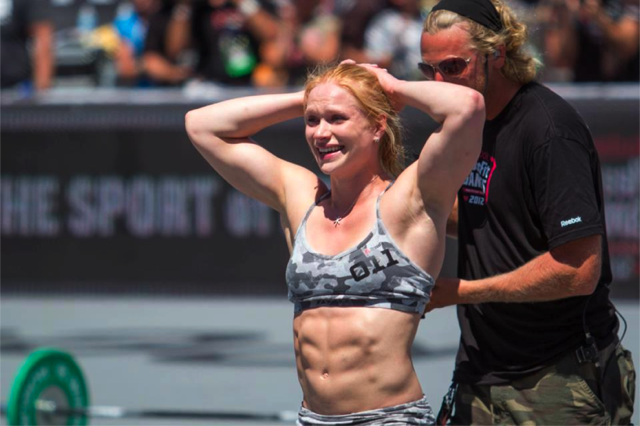 The 2014 Europe Regional takes place this weekend (May 16-18) in Copenhagen, Denmark with three more qualifying spots for the CrossFit Games up for grabs in each division.
Here's a quick preview of the Region and a closer look at the top female and male athletes competing in the three day competition:
Men
Once again, the men's division will be very open in Europe 2014 with a number of up and coming athletes pushing for a Games berth.
With 2009 Games champion Mikko Salo not competing due to another injury, and last year's Regional winner Lacee Kovacs withdrawing due to health problems, we could see a new Europe champion crowned in 2014.
2012 Regional champ Frederik Aegidius will be one of the favourites to finish the weekend on the podium as will top qualifier in Europe Jakob Magnusson. 21 year-old Icelander Björgvin Karl Guðmundsson is another big name to keep an eye out for.
2013 Regional Results:
Lacee Kovacs
Mikko Salo
Frederik Aegidius
Women
One of the highlights of the 2014 Europe Regional will be the head to head battle between Games champions Annie Thorisdottir and Sam Briggs.
Iceland Annie is back after a back injury forced her to withdraw from the 2013 season, while Briggs will be looking to go back to back after being crowned the Fittest Woman on Earth last year.
Last year's Games qualifiers Caroline Fryklund and Katrin Davidsdottir will also be out to claim one of three qualifying spots, as will Martina Barbaro who finished second in the Region in this year's Open.
2013 Regional Results:
Sam Briggs
Caroline Fryklund
Katrin Tanja Davidsdottir
Predictions
Male Champion – Frederik Aegidius
Female Champion – Sam Briggs
Team Winner – Team DC
Surprise Packet – Björgvin Karl Guðmundsson