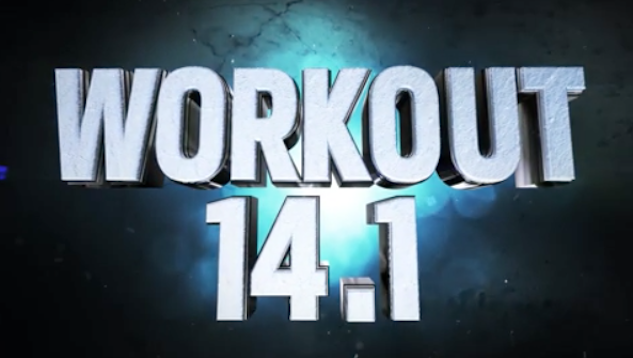 Well after four days of double-unders and snatches, the first week of the 2014 CrossFit Open is now officially over. More than 150 thousand people entered their scores online with the leaderboards taking shape following 14.1.
The official final standings of the leaderboards for 14.1 won't be finalised until Wednesday, 5PM (Pacific Time), which is the deadline for affiliate managers to validate scores. That mean's athletes rankings are still unofficial until then and the leaderboards are still in flux.
However, at this stage, Dan Bailey is the overall leader the men's division, posting a score of 461 reps in the repeat workout. The winner of the 2012 CrossFit Open finished 11 reps ahead of Craig Kenney and Drew Shamblin, with Rich Froning 4th overall with 444 reps. Froning actually did slightly worse than he did back in 2011 when he first completed the workout, when he scored 448.
In terms of some of the big names, 2008 CrossFit Games champion Jason Khalipa is in 6th place after scoring 442 while Josh Bridges is 9th with 438.
In the women's half, last year's Games champion Sam Briggs leads the way after completing 472 reps, which is the highest score ever validated for the workout. Tracy Hutt and Rory Zambard are tied for second with 445 reps, while Jasmine Dever is fourth overall.
Two time Games champion Annie Thorisdottir made a solid return from injury, completing 407 reps to sit in 20th place, while Julie Foucher, who is also returning to competition this year, is just outside the top 100 with 392 reps. Jenny LaBaw, who completed the 2013 CrossFit Open with a broken foot is now out of her moon-boot, and tied with Foucher in 109th position.
Now, at this stage a few big name athletes are yet to have a score validated for 14.1, although as mentioned earlier, the leaderboards are still in flux until Wednesday, March 5, 5pm PT.
2009 CrossFit Games champion Mikko Salo is yet to post a score, while 2012 Games runner-up also doesn't have a score next to his name.
Also, three-time CrossFit Games competitor Aja Barto hasn't posted a score for 14.1. He's revealed on Facebook he's focusing on USAW this year.
With 14.1 now in the books, out attention turns to 14.2 and what to expect in the second week of the 2014 CrossFit Open. The second workout will be announced live at I AM CrossFit in Miami at 5PM PT, on Thursday, March 6.
As usual, Games Director Dave Castro will reveal all the details before another head-to-head battle takes place, with Talayna Fortunato and Camille Leblanc Bazinet to be the first athletes to complete the workout.
Here is a look at the 14.1 results and how the leaderboards stand after week one of the Open: