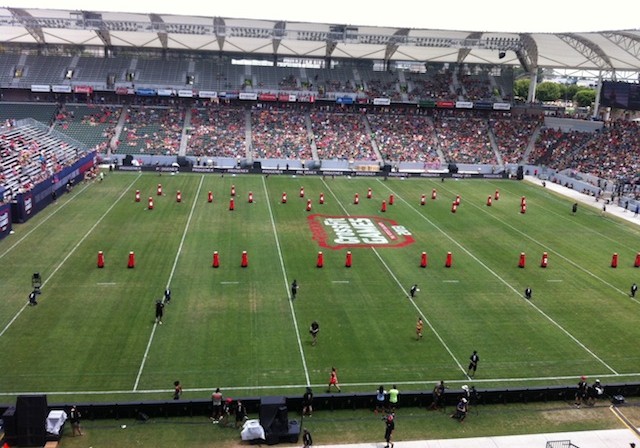 The 2014 CrossFit Games are just a few weeks away as we countdown for the biggest week on the functional fitness calendar.
As is always the case leading up the competition, CrossFit HQ are remaining tight lipped on what to expect at this year's competition. There is still no announcement on programming. Or what to expect at the StubHub Center from July 25-27, 2014.
However, we have been given some details about this year's event. Here's what we know so far:
Individual & Teams to Start on July 23
Games Director Dave Castro made the announcement on CrossFit's Instagram account a few days ago that the 2014 Reebok CrossFit Games will kick off on Wednesday, July 23, 2014, two days before competition begins at the StubHub Center. This continues the trend of past years.
First Event Will be at the Beach
The first Event of the 2014 CrossFit Games will be held at a beach in California. And, it's expected to involve a water discipline! The past two years we have seen a swim included in programming: Camp Pendleton in 2012 and The Pool in 2013.
Fans are already starting to speculate what the Event could include with suggestions including a swim, BOTE inflatable paddle board (SUP) and kayaking.
All Team Events in Soccer Stadium
This year, all team events will take place in the Soccer Stadium at the StubHub Center. Unlike previous years where the team events were spread out over different locations, in 2014 they will be based out of one arena. Making it easier for fans to follow.
Silver ticket holders will have access to the complete team competition.
Tickets Still Available
While Gold Tickets have all sold out, Silver tickets are still available online for the 2014 CrossFit Games. Silver tickets give you access to all areas of the StubHub Center except for the Tennis Stadium.
You can buy tickets at the AXS website by clicking here.