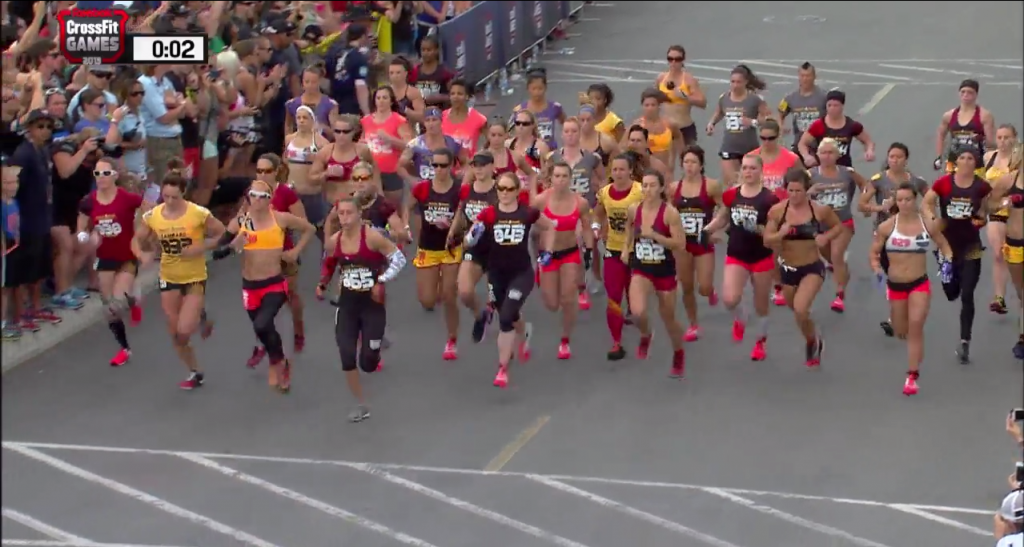 CrossFit HQ has just announced the details of the first individual event to be held on Friday morning of the 2014 CrossFit Games.
On Friday, July 25, all individual competitors will be put through a workout consisting off:
3,000 metre row
300 double-unders
3-mile run
The event, called the 'Triple 3' will be held outside the track and soccer stadium and anyone with a Silver or Gold pass will be able to watch the event live.
The announcement comes just days after HQ revealed details of the 1-rep maximum overhead squat event, which will be held on Wednesday at the Tennis Stadium at the StubHub Center.
More details on all the Events can be found at the CrossFit Games website by clicking here.
The Rx Review will also be at the 2014 CrossFit Games so make sure you follow our site and all our social media channels for the latest updates on the competition.