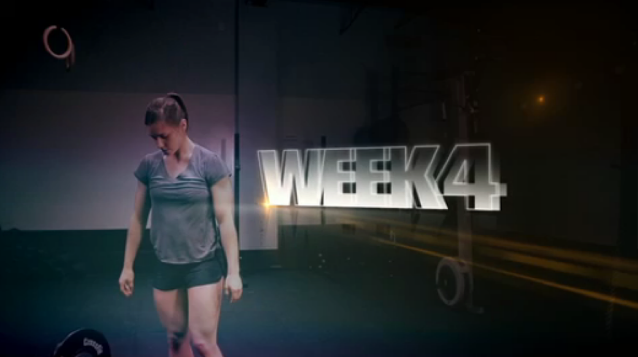 Week four of the 2013 CrossFit Open saw athletes from around the world take on a "Grace' style workout with toes-to-bars thrown in, just for fun.
In the end the average score for workout 13.4 was 66 for men and 47 for females, with just over 80,000 athletes submitting a score for the workout.
After seeing Chris Spealler score 110 reps during the live workout announcement, it was clear that a score of 100 was going to be the pass mark for top Games athletes.
In the end it was 2008 Games champion Jason Khalipa who posted the best score in the world, competing 129 reps at the Ranch in Aromas. He finished three reps ahead of Hungarian Lacee Kovacs, and a further one behind Rich Froning Jr.
For the women, Sam Briggs continued her dominant performance in the 2013 CrossFit Open, posting the highest female score yet again. She completed 126 reps in 13.4, which was four more than Talayna Fortunato and seven more than Camille Leblanc-Bazinet who finished third worldwide in the workout.
Briggs has now finished in the top three for every single workout during the 2013 CrossFit Open. The win sees her extend her lead at the top of the women's leaderboard, holding a 33 point advantage over Leblanc-Bazinet with Lindsay Bourdon third overall.
Last year's Open winner, Kristan Clever is fifth overall, while reigning Games champion Annie Thorisdottir failed to submit a score for the week after injuring her back.
In the men's half, Rich Froning remains in first place, with 2009 Games champion Mikko Salo still in second, and Josh Bridges third. Khalipa's win sees him jump to sixth overall, while his training partner Neal Maddox is fifth.
In the Teams division, Shoreline Crossfit posted the best score for the week, moving them up to eighth in the world.
Valley CrossFit continues to lead the way with CrossFit Invictus second and NorCal CrossFit third.
Here is a look at how the major leaderboards stand after workout 13.4:
Men
Women
Team