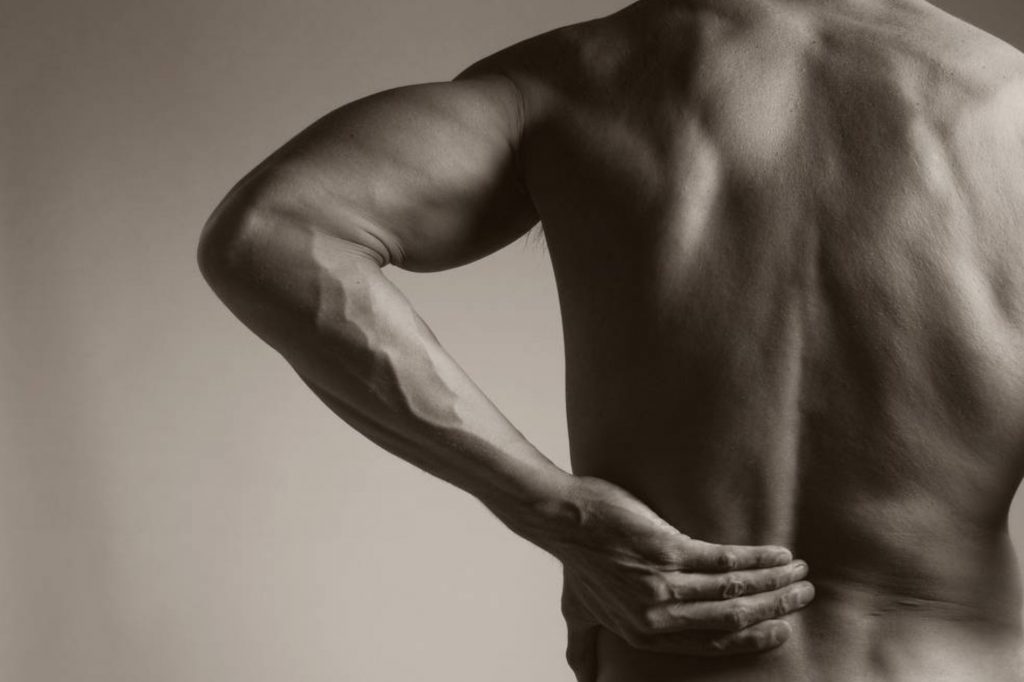 The spinal cord is one of the most important components of the musculoskeletal system, as it supports the entire body and offers it stability. For this reason, back pain should be taken seriously once it occurs. Fortunately, the best remedy is something everyone can try at home. Here is what you need to know on the topic.
Back Pain and Relief from It
As a condition, back pain can have a number of underlying causes. Stiff hip flexor muscles can cause aching and tension in the lumbar area because they pull on the pelvis at an unnatural angle. And that's not the only possible reason for this type of discomfort.
Strains at the level of the muscles and the ligaments, as well as osteoporosis, arthritis, and herniated discs all lead to the development of this unpleasant condition. Finally, skeletal irregularities such as scoliosis cause back pain as well. People of all ages are at a risk, as it usually occurs due to improper posture and a lack of exercise.
In fact, the most common origin of back pain nowadays is our proclivity for a sedentary lifestyle. When physical activity is lacking, the muscles around the spine tend to become weak and are unable to offer proper support. Due to this, constantly training the area is the safest and most efficient way to find relief.
Low-impact aerobic exercises such as swimming, spinning, or walking are the best in this regard. They ensure better muscle function by building endurance and vigor. Your focus should always be on engaging the core, as the abdominals and lower back are the ones in charge of offering sustenance. Nevertheless, not everyone has time for a complex routine.
If you only have ten minutes per day that you can allot to your workouts, then a stretching routine is what you need. By performing moves that target the most important muscles in the area, you will be able to build strength and alleviate aching at the same time. Thus, it will be a win on all sides, as not only will you find pain relief, but also prevent it in the future.
The Ideal Stretching Routine
When you struggle with back pain frequently, your muscles tense up, which aggravates the discomfort. Stretching helps eliminate some of the pressure, and it improves mobility at the same time. And because your spine will be stronger and more flexible, the risk of debilitating consequences is considerably decreased as well.
These are just a few of the benefits stretching has in terms of spinal health. Of course, adopting the right routine can make all the difference in the world. Ideally, it should involve a varied set of positions that work out several parts of the body simultaneously. To help you get started, here are four essential stretches you need to try.
1. Child's Pose
This common yoga pose is also an excellent stretch to alleviate back pain. To begin, put your hands and knees on the floor. Keep the hands under your shoulders and the knees under your hips to maintain proper posture. Reach out while extending your arms and lower your head towards the floor. Maintain the position for 30 seconds, and repeat four times.
2. Knees to Chest
The knees to chest stretch is a simple and classic exercise that just about anyone can try at home. To perform it, lie down on the floor and bring your knees to your chest, as suggested by the name. Your hands should be either below your kneecaps, or behind the knees. Rock gently back and forth for 30 seconds, then repeat four times.
3. Lower Back Twist
If most of the discomfort you are feeling is located in the lumbar region, then you need to stretch your lower back properly. Lie on your back with knees bent and feet on the floor, then extend your arms to the side until you have achieved a 'T' shape. Roll both knees to the left gently, then hold for 30 seconds and repeat on the right. Do three sets on each side.
4. Butterfly Stretch
Finally, it's time to focus on those hip flexors. The butterfly stretch is perfect for this purpose, as it opens the area and unwinds the muscles. Sit on the ground and bring your feet's soles together, then grab your ankles. Bring your feet as much towards the pelvis as you can, while maintaining the back straight. Lean in for five seconds, then repeat for the last three minutes.
Final Thoughts
Back pain is an unpleasant consequence of the sedentary lifestyle many of us are guilty of leading. Luckily, there's nothing a little stretching can't fix, as long as you adopt a proper routine as soon as the first symptoms appear. As few as 10 minutes per day can bring you much-needed relief from the turmoil of spinal aching, so why not try it today?
Written by Luke Mitchell
"Luke S. Mitchell is an MS Undergraduate in Sports Journalism and manager of Defend Your Healthcare. He is interested not only in the mind-body relationship and how motivation shapes our bodies but also in how we draw energy just from one simple yet powerful thought. You can find him on Facebook and Twitter."